Let us orchestrate your incredible.
Monona Terrace
Frank Lloyd Wright originally proposed a design for Monona Terrace Community and Convention Center in 1938. His architectural vision for the City of Madison—a curvilinear gathering place linking the shore of Lake Monona to the State Capitol—finally realized in 1997. A vision 59 years in the making.
Building Hours: daily from 8:00am-5:00pm except as noted below.
Rooftop Hours: Sunday-Thursday 8:00am-10:00pm Friday/Saturday 8:00am-midnight (closed during inclement weather)
Gift Shop Store Hours: Tuesday-Saturday: 11:00am-3:00pm
The building will be closed on the following dates in 2023: January 10-12, 16 | April 9 | May 29 | June 19 | July 4-7 | September 4 | November 23-24 | December 24-25
Lake Vista Café
Closed for the season.
Reopening Spring 2024.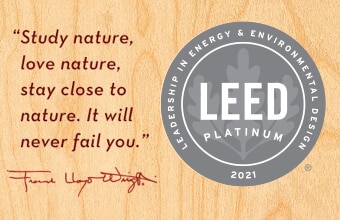 Sustainability
In November 2021, Monona Terrace was certified as a "green building" at the Platinum Level by the U.S. Green Building Council's prestigious LEED program.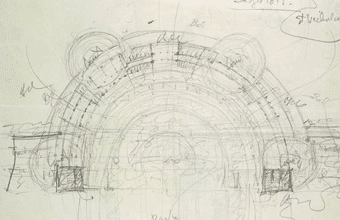 Frank Lloyd Wright
Frank Lloyd Wright originally proposed a design for a "dream civic center" in 1938—his architectural vision for the City of Madison—Monona Terrace.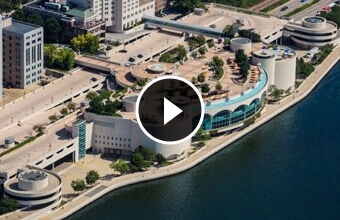 Monona Terrace Video
An inspiring event starts with an inspiring location, one that opens up possibilities—both for your event and your attendees.
WRIGHT-INSPIRED GIFTS
Gift Shop
From traditional home decor to stunning new jewelry, we have over 1,500 items, so you are sure to find something special for everyone. With our extensive line of ties, scarves, stained glass window hangings, clocks, pillows, vases, throws, and coasters, we have the perfect gift for you.