Public Tours in Madison WI
Spend an hour with us on our Monona Terrace Tour and learn the history of Wright's "dream civic center" project for his hometown of Madison. During our guided tours, visitors will discover Wright's trademarks of dramatic open spaces, strong geometric forms, and breathtaking views of Lake Monona. From Wright lovers to those who are unfamiliar with his work, this inspirational tour will appeal to everyone and is the best way for first-time visitors to experience Monona Terrace. And for those who have been here before and want to learn more, this tour is perfect for you.
Tours are available Thursday, Friday, and Saturday at 1pm.
Admission is $5.00 per adult and $3.00 per student age 5-17. Children 4 and under are free.
Building Accessibility Information
The building will be closed and no tours will be offered on:
January 10-12, 16 | April 9 | May 29 | June 19 | July 4-7 | September 4 | November 23-24 | December 24-25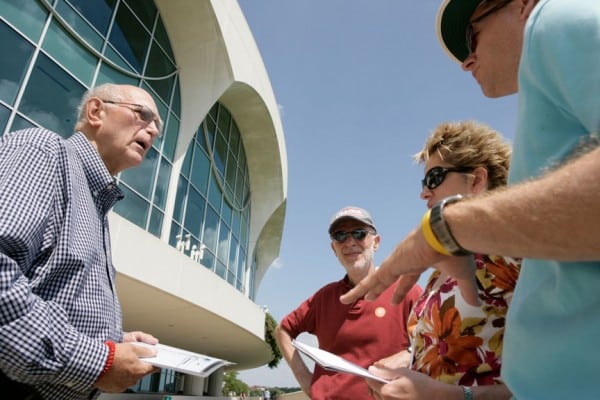 Inspired by Wright